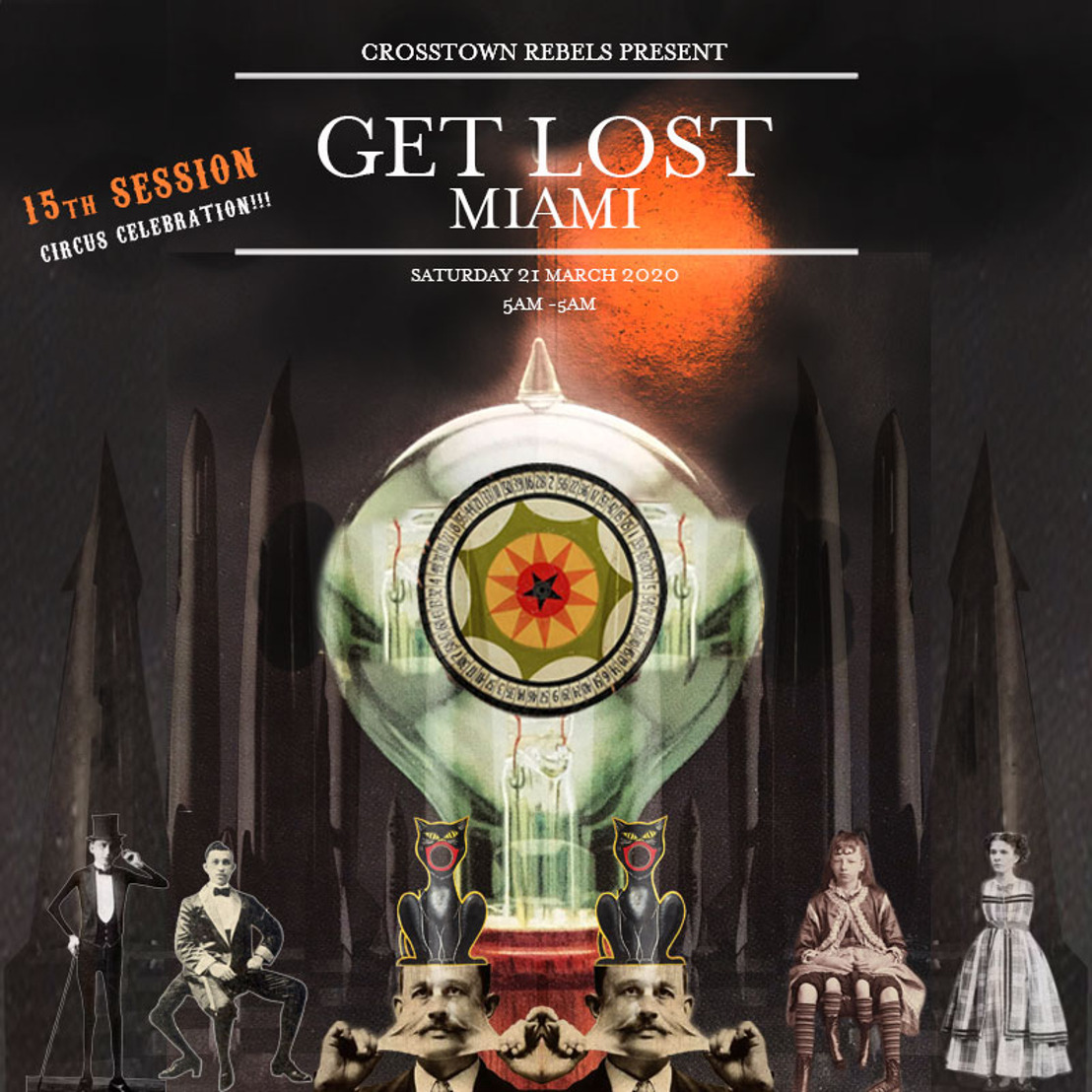 Damian Lazarus Announces Dates and Theme for Fifteenth Session of Get Lost Miami
Friday, January 17, 2020 — 24 Hour Circus Celebration to Take Place at New Location with over 70 Artists
on Saturday March 21st
Tickets of Trust Available Monday January 20th at 12pm ET
Very few pillars of clubland have stayed consistent through the times, with trends coming and going with the wind and their flag bearers reaching for what's next. But through it all, Damian Lazarus and his Get Lost and Day Zero events have offered something palpable for only the world's most hardcore party people. Today Damian has revealed the details for the fifteenth session milestone of Get Lost Miami on Saturday March 21 at a brand new location.
Much has happened since the first session of Get Lost began to reshape the context of March in Miami, but the ethos of the event has remained the same; offering a substitute to the often commercialized Miami Music Week programming. This is an event that becomes a marathon, a test of will, and a journey deep into the minds of those brave enough to celebrate amongst the highest clergy of rave.
Get Lost's fifteenth celebration will see the event continue to evolve, from its first jaunt as an intimate after-hours, to its most recent foray as one of the world's most famed 24 hour odysseys. Over 70 acts will be welcomed to a brand new location as Damian and his team dream up another immersive footprint ripe with hidden spaces, interactive art, roaming performers, and diverse stage environments. 2020's theme will see attendees transported into a mystical world of Circus Celebration fit with acrobats, clowns and other entertainers who have simply lost their way.
Fifteen years since its formation Get Lost is as potent and impactful as ever, a beacon for the global underground community and a spiritual home for the nomadic party elite.
Tickets: https://www.residentadvisor.net/events/1376469
Facebook Event: https://www.facebook.com/events/2614728598811200/