Get Lost Miami Postpones 2020 Edition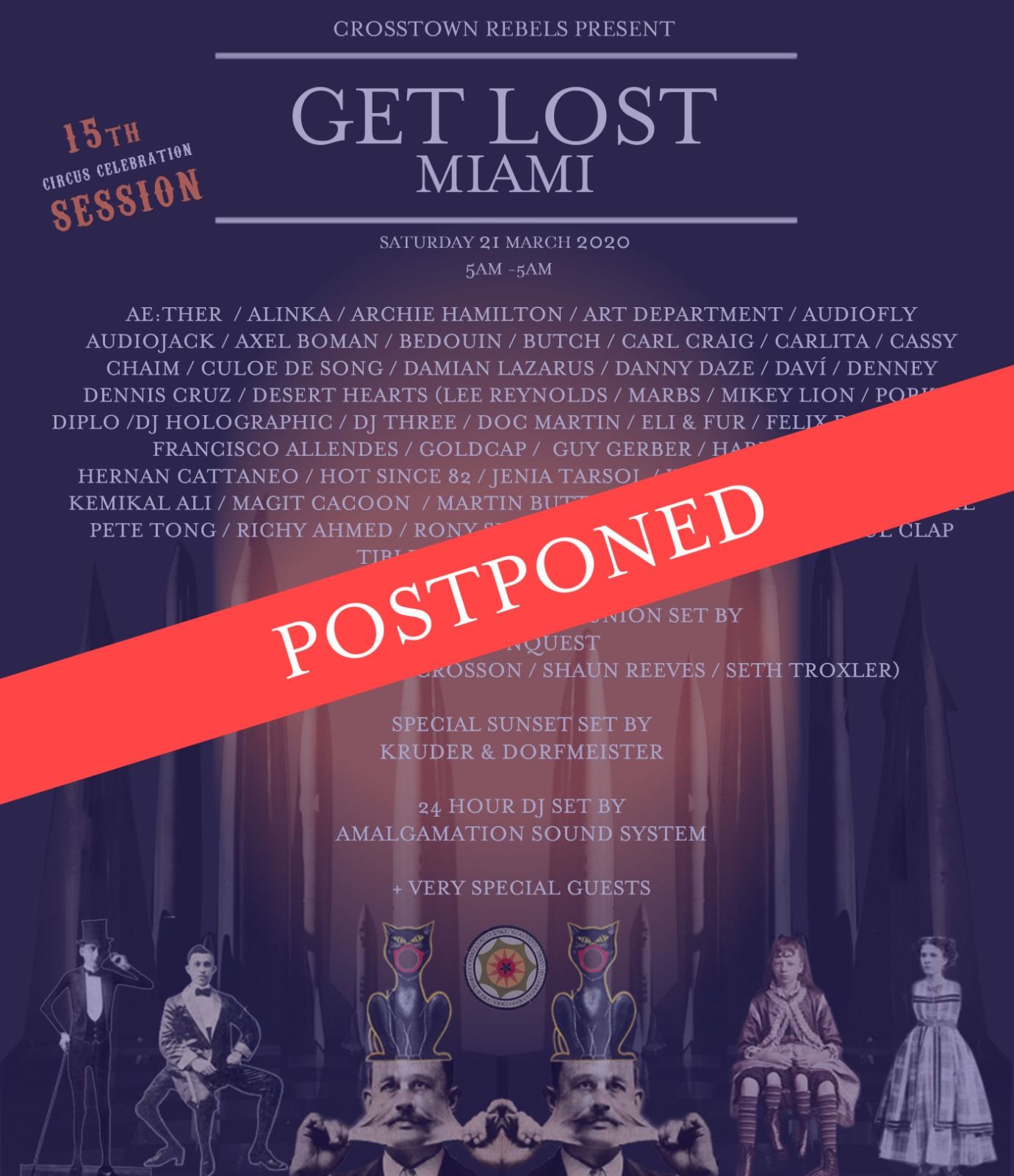 From Damian Lazarus:
​"​It is with the deepest regret that I have to inform you that Get Lost Miami is postponed for 2020.

Our new location for the event that we have been working on for 6 months is based in the district of Hialeah, whose city officials last Thursday announced a ban on all public gatherings due to fears of the Covid-19 virus spreading.

Moreover, my partners at ​Space Miami & ​III ​Points and I have consulted with city officials, law enforcement, health officials, fellow party promoters and loved ones and we have agreed that with thousands attending and so many people planning to fly in from around the world for ​Get Lost, we simply cannot take any chances with the health and safety of our party people and will not be seeking a new venue AND will not compromise the Get Lost experience in any form.

This has been one of the toughest decisions I have ever had to make during my 20 or so years of creating parties, I am truly heartbroken. So much effort has already been put into this event by the team, to mark the 15th birthday of Get Lost, and we had planned something incredible.

We thank the thousands of you that have already bought your tickets, of course full refunds will be available to you immediately.

At present I am still coming to Miami and will hopefully be playing at the various events during the week for which I am booked, please stand by for updates as we learn more about the situation.​"​